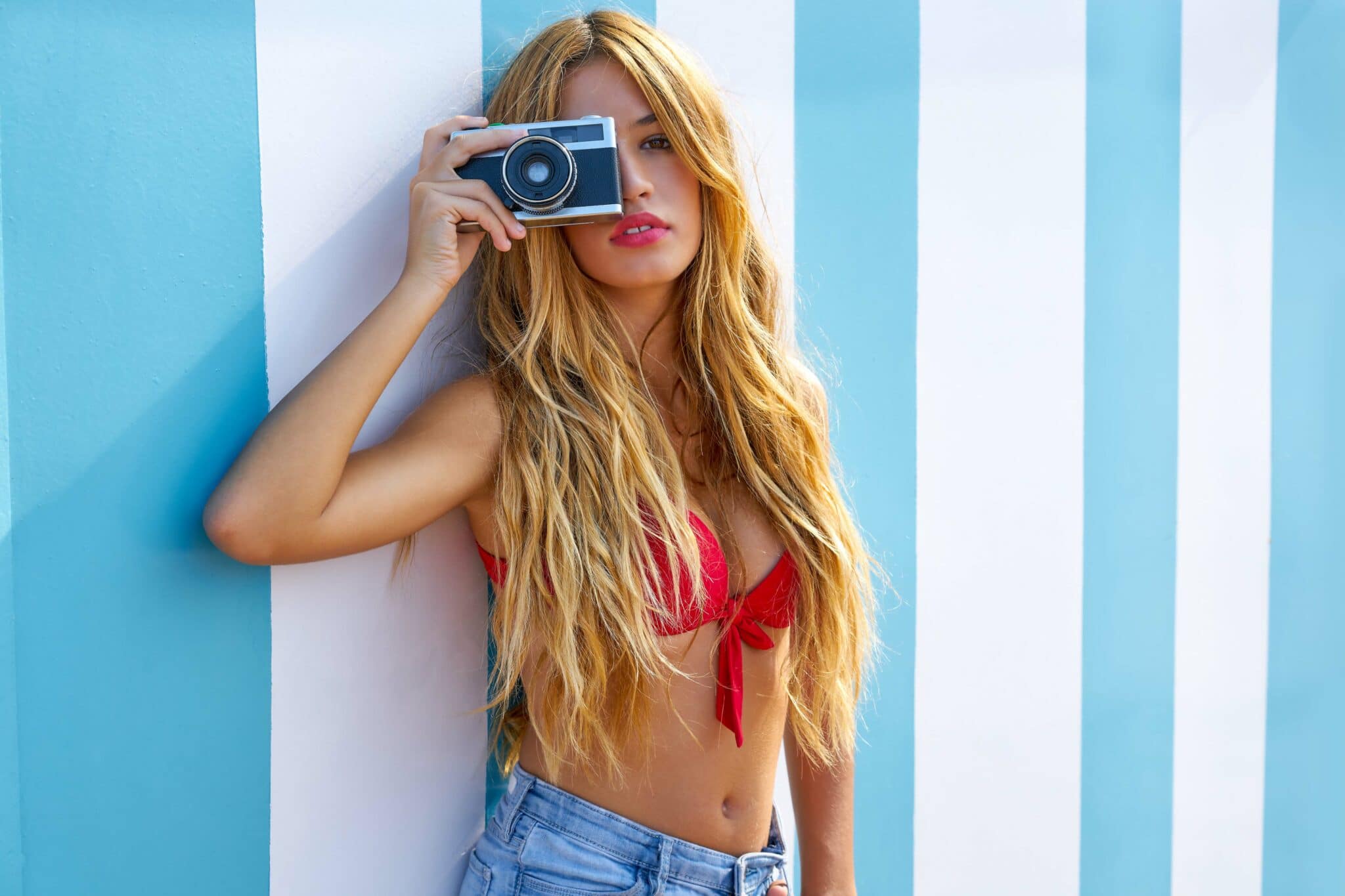 5 golden rules on how to protect your hair from the UV rays
Hair is, many women would agree, the most beautiful decoration that adorns us and therefore we want it to stay that way all year round. At the very mention of the word summer, we are all slowly saying goodbye to low temperatures and can't wait to move to the beaches and soak up the sun's rays. However, we forget that our hair is exposed to many harmful influences in the summer months and is therefore prone to damage, static and dries quickly. We bring you five golden rules on how to protect your hair from the sun's UV rays.
The good news is that with our five tips you can protect your hair from the summer sun and keep your hair shiny, well-groomed and supple during the summer!
1. Use a comb instead of a brush
During the summer months, our hair is more often wet, and thus more sensitive. Avoid brushing your hair while it is wet. Most of us do this very often, but it is wrong.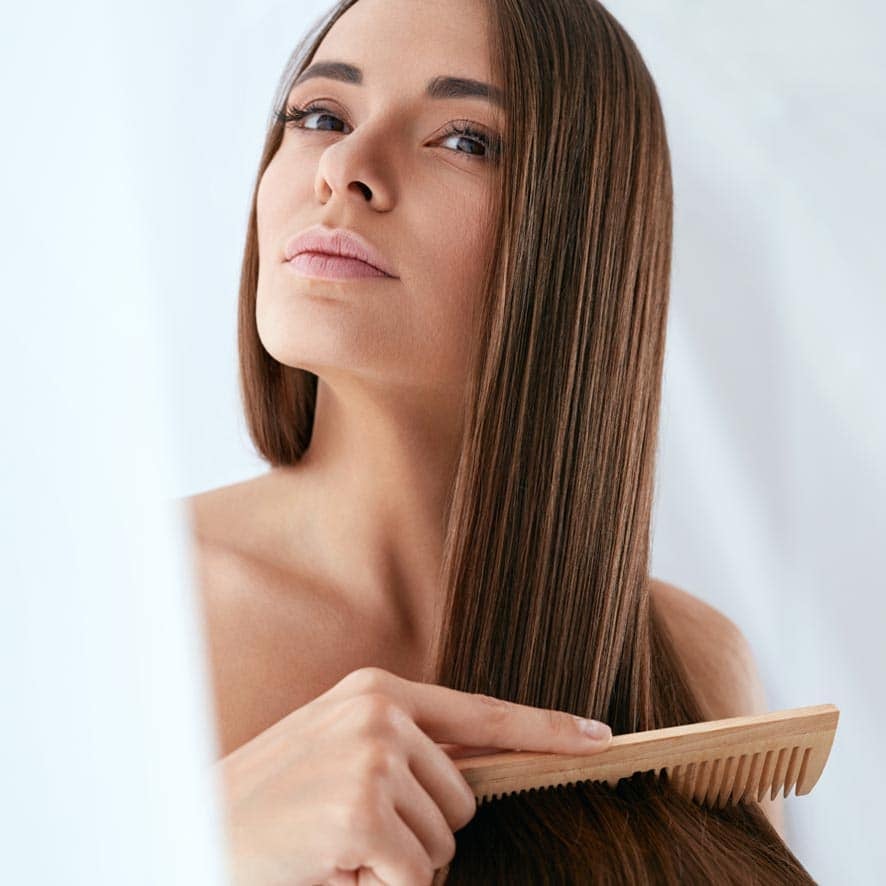 Rather, choose a comb with sparse teeth, as brushes can often get tangled in your hair and cause hair loss. Be sure to comb your hair when it is half dry.
2. Forget about the hair dryer
The enemy of beautiful and healthy hair is definitely a hair dryer. Let your hair dry naturally in the air during the summer months whenever possible. Therefore, during the summer months, take care of how to protect your hair and give your hair a break from unnecessary hot air, which can further dry and damage it.
3. Protect your hair with a hat or scarf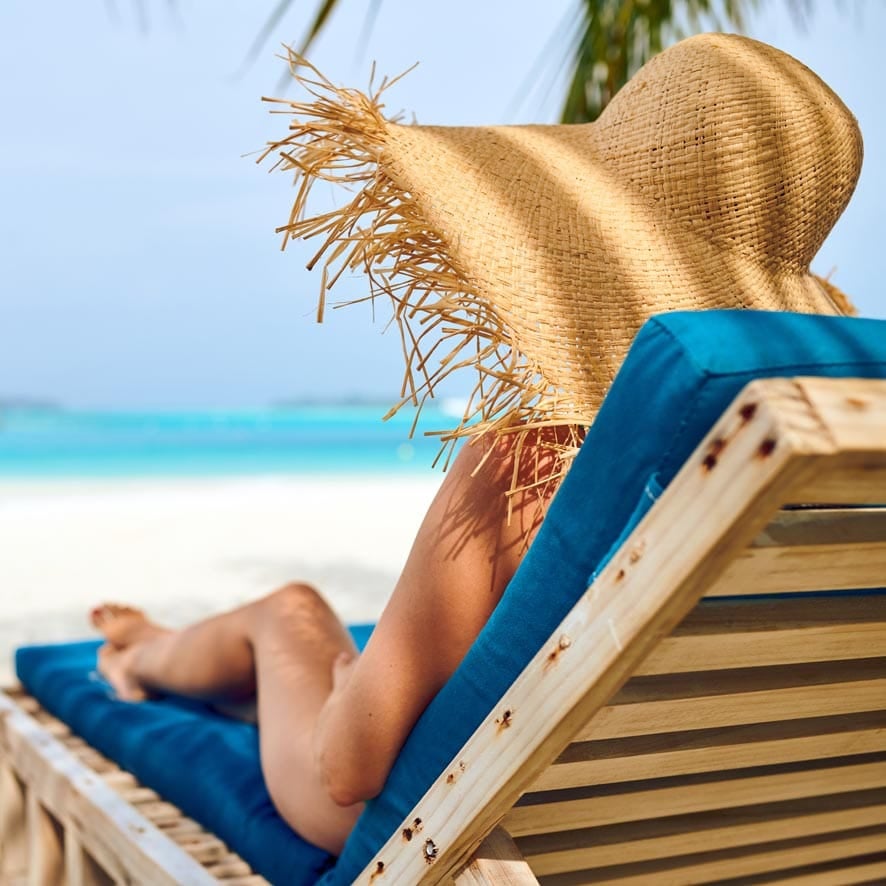 When leaving the house and going to the beach, it would be good to cover your hair with a hat or scarf. In addition to being a fashion detail, it will help protect your hair from the harmful effects of solar radiation.
4. Use nourishing, natural shampoos for hair growth and hair care
The summer heat can cause increased sweating and hair gets oily much faster, so most women wash their hair daily. If you have to wash your hair every day, then it is essential to protect your hair and wash it with a sulfate- and paraben-free shampoo such as Gloria hair growth shampoo.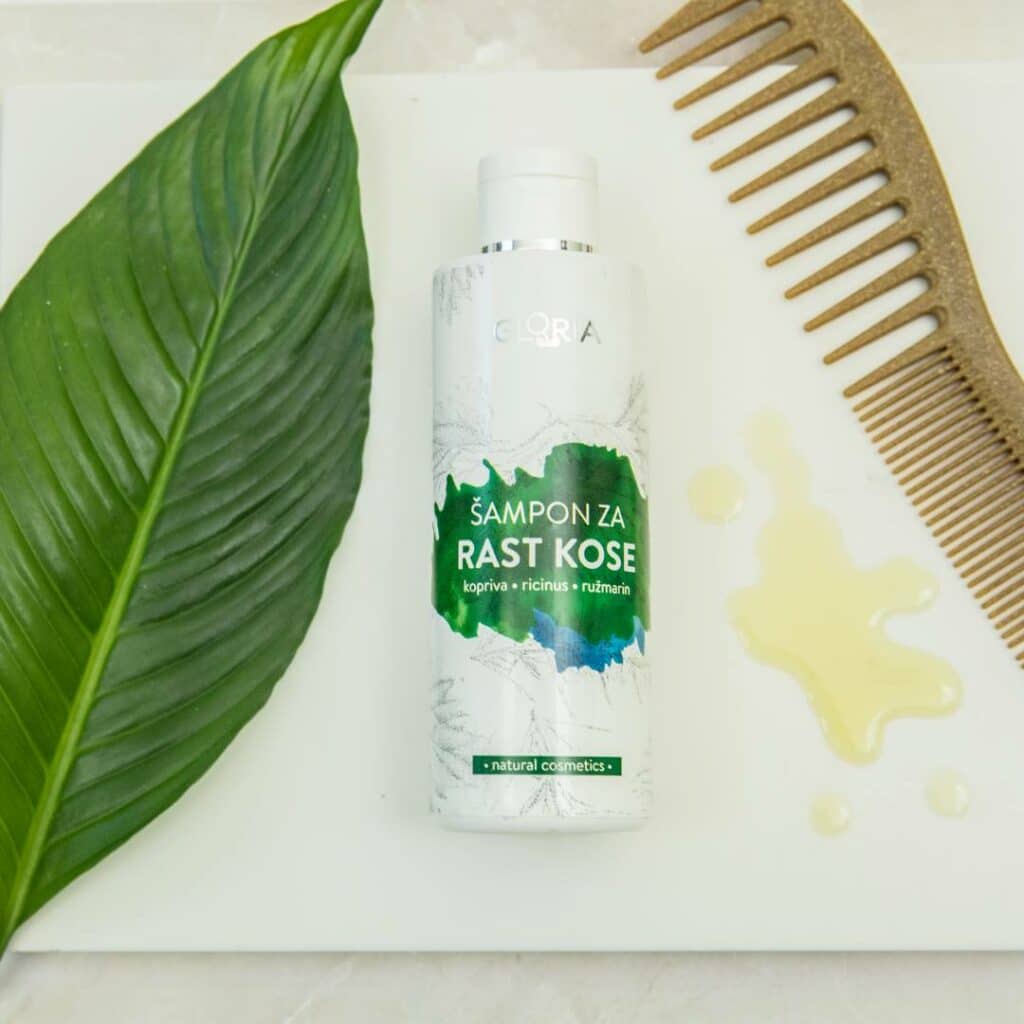 Due to the effective blend of medicinal ingredients, combining vegetable, cold-pressed oils of argan, macadamia, castor, vitamin E, and rosemary essential oil, Gloria hair growth shampoo stimulates scalp microcirculation, helps revitalize it, and strengthens hair from root to tip.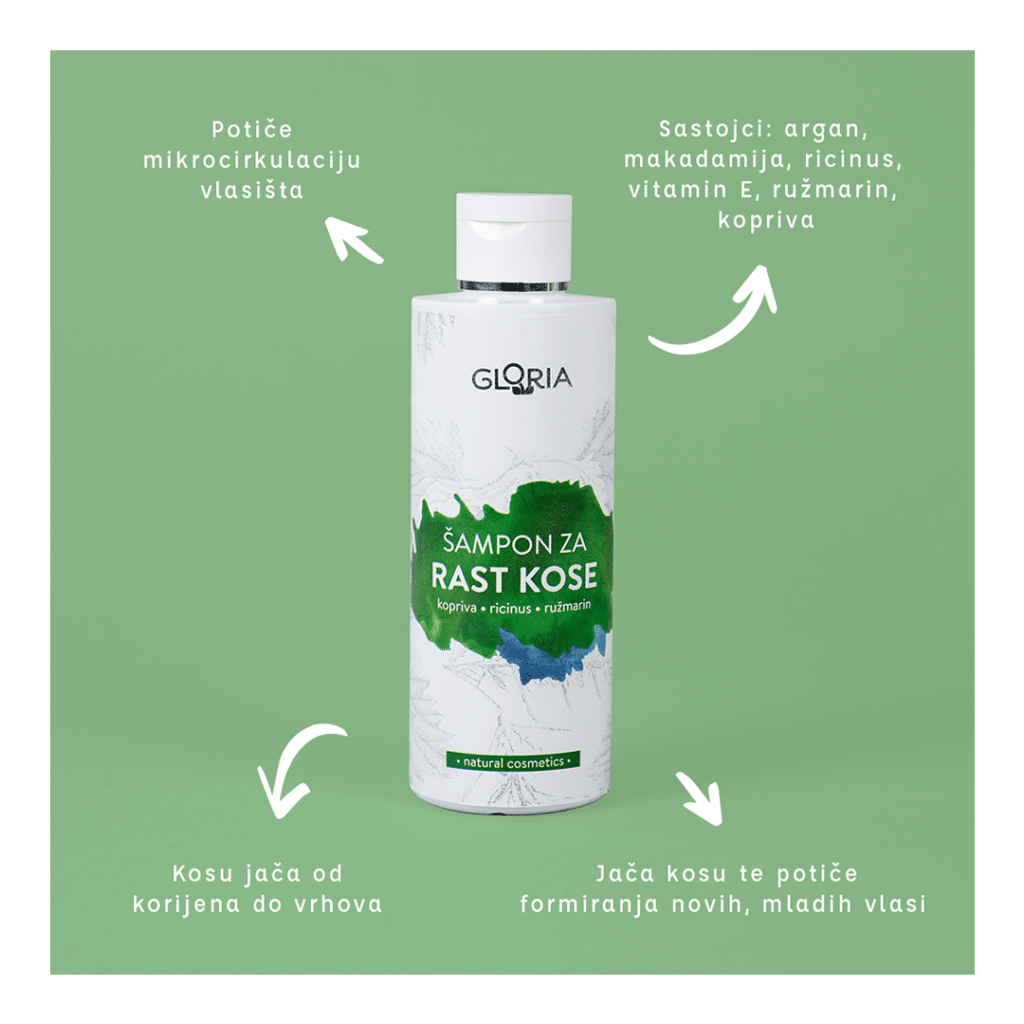 Gloria shampoo is based on nettle and is the perfect solution if your hair is dry, thin and with cracked ends, and at the same time it is prone to falling out.
5. Protect your hair with a hair mask and serum
The appearance of cracked tops will prevent repair mask with murumuru butter, which will protect the hair and at the same time make it lush, fluffy, elastic and shiny.
After rinsing your hair, the ritual of applying a renewal mask to wet hair after washing, from the tips to the roots, begins. After 10 minutes of action, it is necessary to rinse the mask with water.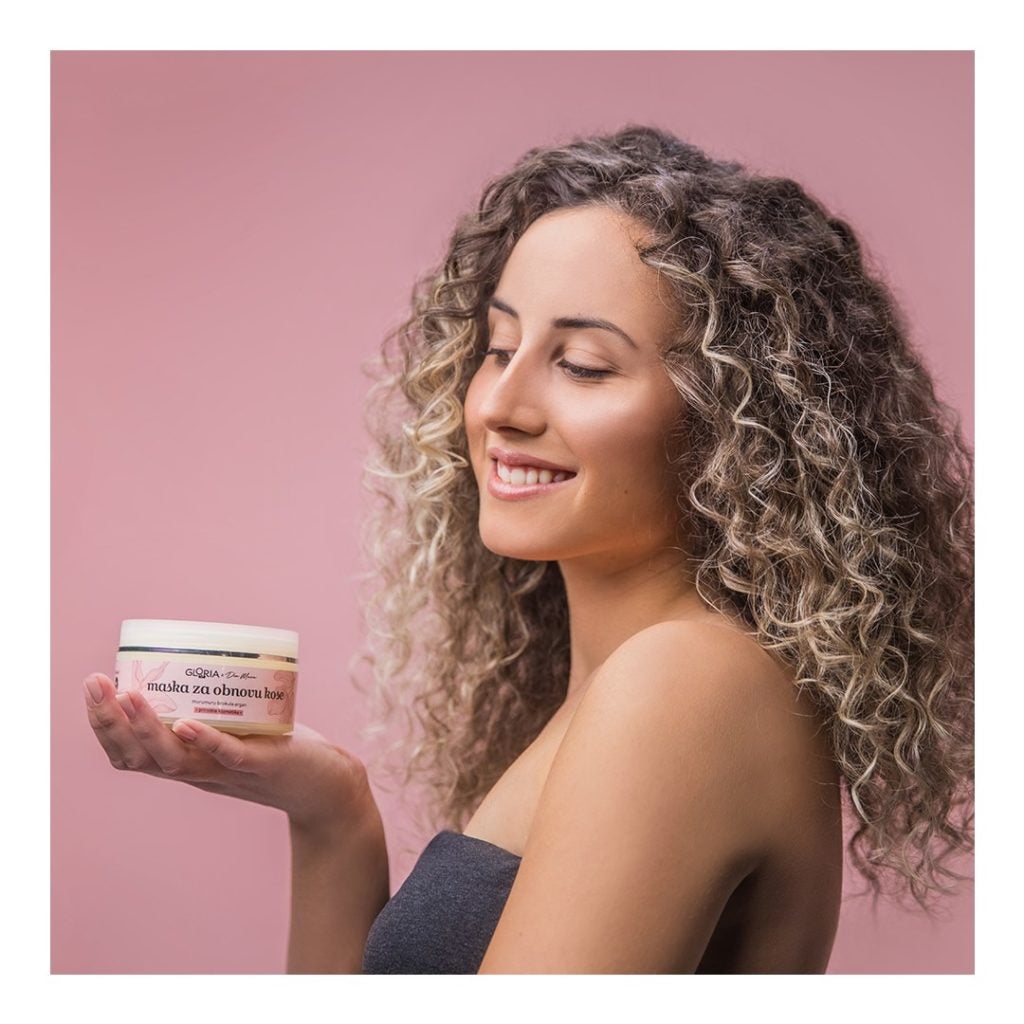 To retain the natural moisture in your hair, it is important to nourish and strengthen it regularly.
Hair strengthening serum based on murumuru butter has the only task, and that is to make your hair strong, shiny and long-term protected.
Combined with broccoli vegetable oil, the serum will also protect your hair.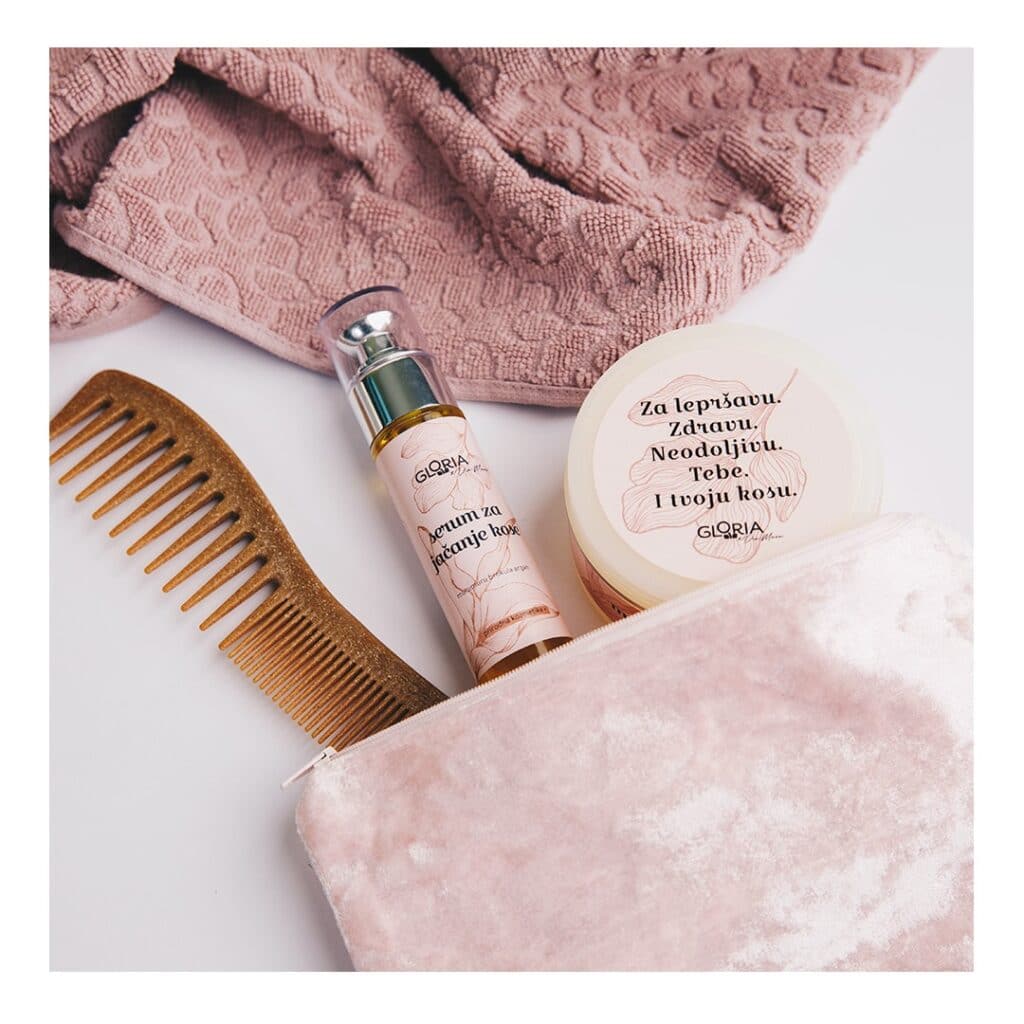 Spread a few drops on your palms and gently pass over cleanly washed hair. An additional effect lies in the complete reduction of electricity in the hair, which occurs especially in summer, which means enjoying all weather conditions and all clothing items.
Murumuru palm, a jewel among plants, gave us an extremely valuable and effective murumuru butter, a mask to give you lush, fluffy, elastic and shiny hair that only movie divas can boast of.