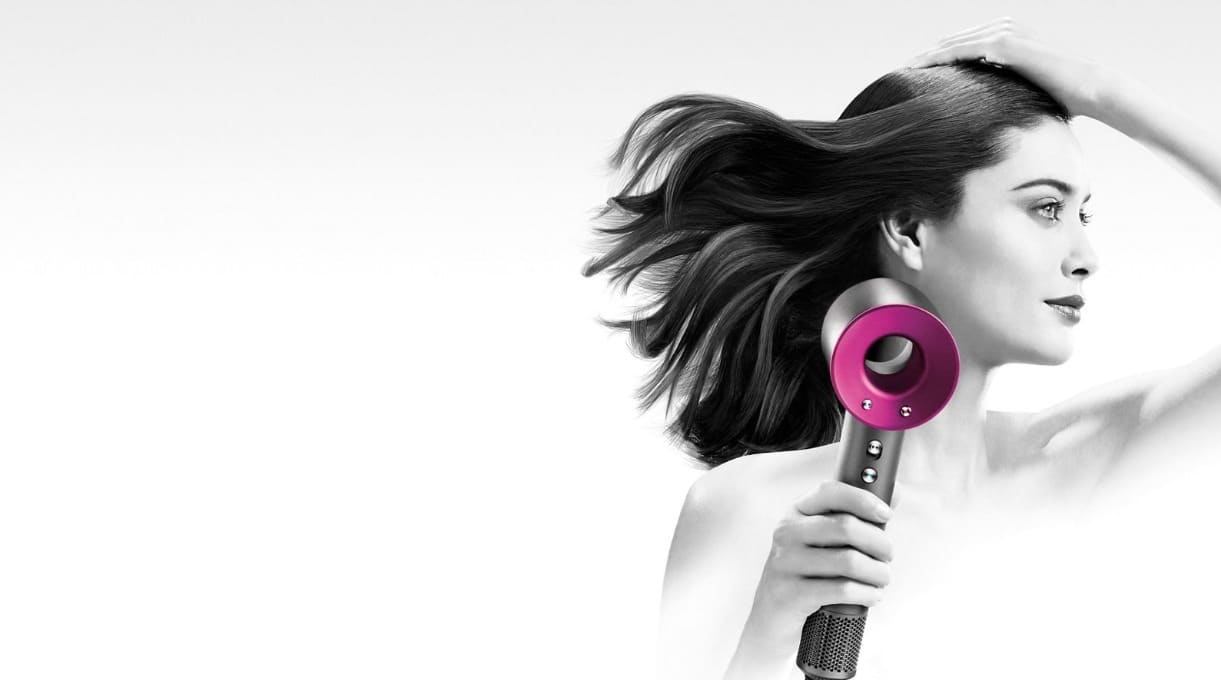 FAST, DIRECTED AND INTELLIGENT DYSON SUPERSONIC ™ HAIR DRYER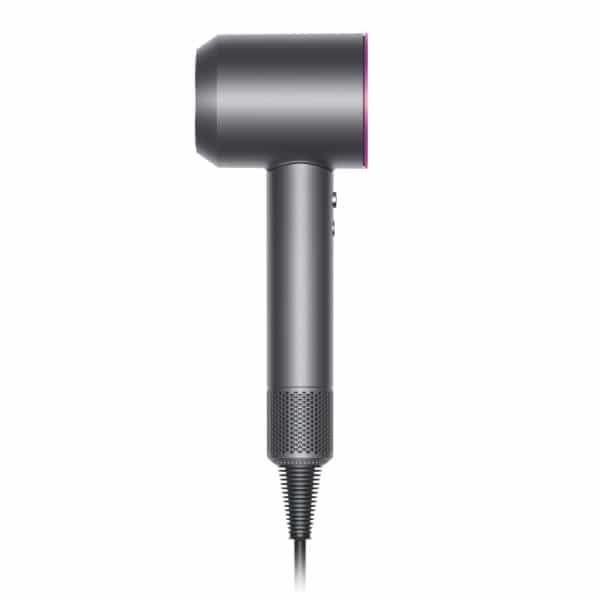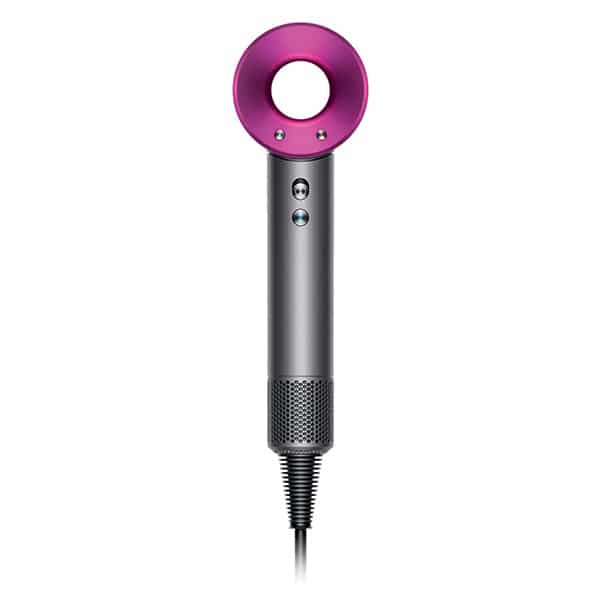 Dyson Supersonic
Hair dryers can be large and clumsy to handle, expelling high temperature air which causes damage to the hair and all this with the risk of the hair getting entangled in the filter mesh. Dyson's engineers have decided to reconsider the hair dryer ...
Dyson hair dryers help preserve the natural shine of hair
Some common hair dryers achieve very high temperatures, especially when kept close to the head. This can pretty much damage your hair. The Dyson Superosnic hair dryer has smart heat control that helps keep hair from being unnecessarily exposed to high temperatures. The temperature is measured 20 times per second and the data is sent to a microprocessor that intelligently controls the patented double heating element.
Engine
The Dyson Supersonic hair dryer is powered by a patented Dyson digital V9 engine, made by a team of over 15 engineers. It is Dyson's smallest, lightest and most advanced engine.
It is up to eight times faster than other motors from a hair dryer and half their weight. In addition, since the Dyson digital motor is made to be powerful but also compact, it is small enough to fit in the handle rather than the 'head' of the dryer, which is why the device is so balanced. Most common hair dryers have a motor located in the 'head' of the dryer.
Hair science
Dyson has invested over £ 50 million in developing the Dyson Supersonic hair dryer, including a state-of-the-art lab dedicated to hair science research. Dyson's engineers studied hair from root to tip to understand how it responds to stress, how to keep it healthy, and how to style it.
Testing on different hair types lasted over four years. To date, 1,010 miles of human hair have been used in testing.
Acoustic engineering
Because the engine is small and compact it is housed in a handle in surrounded by mufflers to further reduce noise. The Dyson Supersonic hair dryer is made to be quieter than other dryers, without compromising on drying speed.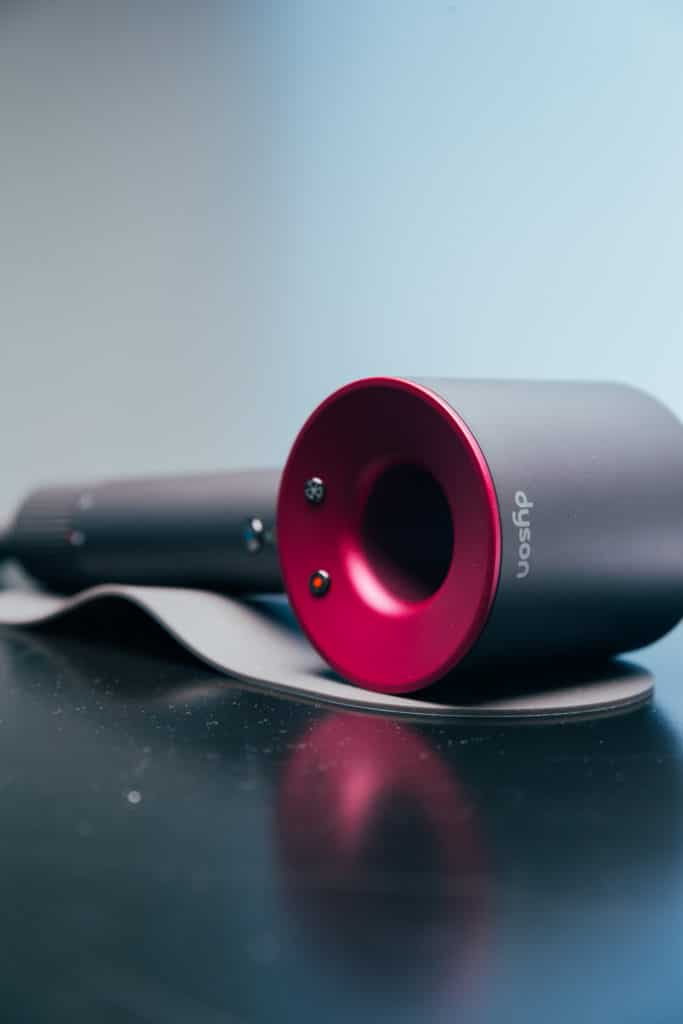 Fast and focused
The Dyson Supersonic hair dryer uses Dyson's patented Air Multiplier technology. The volume of air drawn into the engine has been tripled due to this technology creating a high-speed high-pressure air jet.
Conventional hair dryers can have poor airflow, which means they are slow. Others may have strong airflow, but not necessarily controlled. Dyson Supersonic creates a directional jet of air at a 20 ° angle for controlled, precise drying and styling. It allows you to dry and style your hair at the same time.
Settings and extensions
The Dyson SUpersonic hair dryer has 4 temperature settings, 3 air flow settings and cold air exhaust. Dyson engineers made 3 precision magnetic attachments to further control airflow and thus achieve different styles.
The extensions remain cool to the touch. Using Heat Shield technology hot air is retained in the 'sandwich' of cold air so that the surface of the extension stays cool.
Because they are magnetic, each extension (nozzle) is simply inserted and removed.
There are several settings including blowing cool air to fix the hairstyle